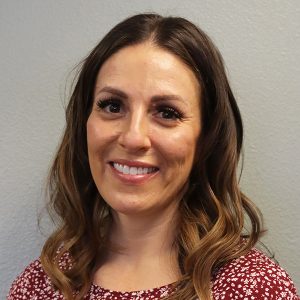 The team at Aliante Animal Hospital is excited to announce its newest member – Yolanda! She will be the new office manager at Aliante and brings more than 10 years of experience in the veterinary field with her.
Yolanda is from Kingman, Arizona, and has been involved in animal medicine since she was in high school. She said working at an animal clinic in her hometown was her first grown-up job.
According to Yolanda, she got her start in the veterinary field when she began helping a friend in the front office of a local animal clinic in Kingman. After she graduated high school, she continued working in animal medicine for another three years. Yolanda said she liked helping in some of the more veterinary technician aspects, but she preferred the administrative side of animal medicine.
"I just grew to love it," Yolanda said. "I got more involved in the office administrative stuff, as well as cross-training in treatment, but I essentially became an assistant office manager."
She worked in health care for a while and while she did enjoy it, she thought animal medicine was more gratifying. Yolanda said that because animals can't speak for themselves on what's affecting their health, the work she's done in animal medicine feels more enjoyable for her.
Yolanda worked in Medford, Oregon before relocating to Las Vegas. She has two Pitbull mixes named Reggie and Rizzo, and has also taken care of horses in the past.
In her spare time, she enjoys going on camping trips with her family, hiking, and jogging.
We're excited to have you with us, Yolanda!