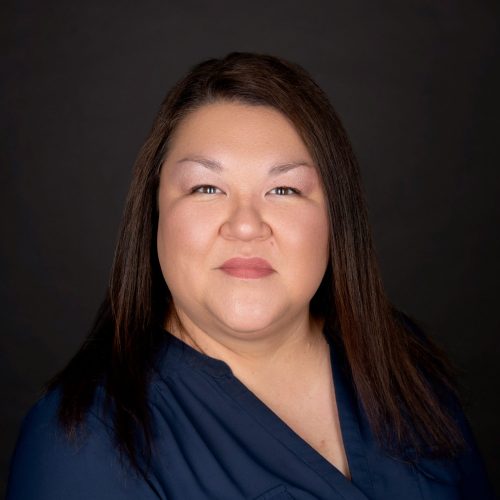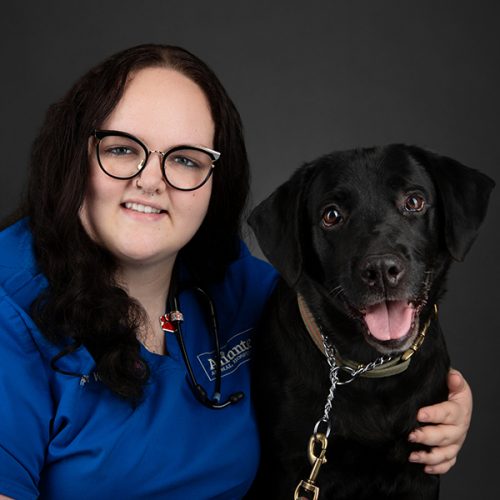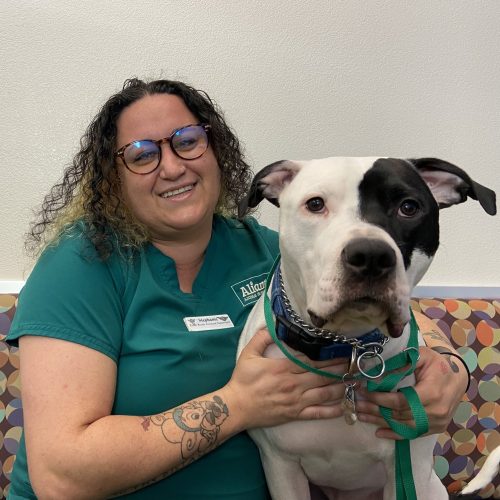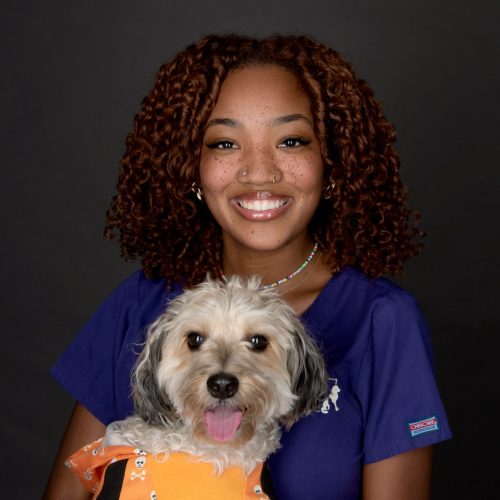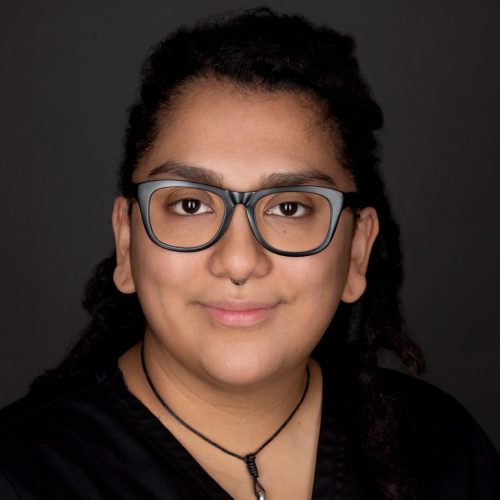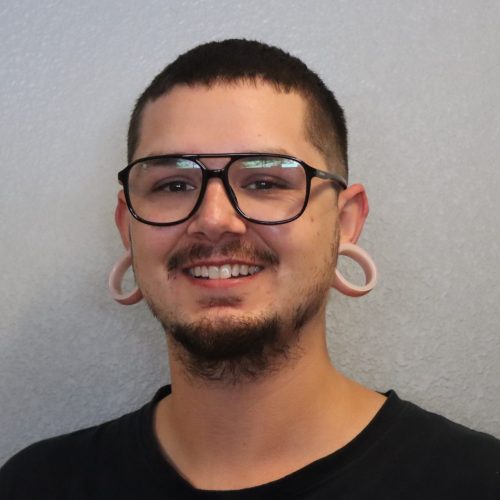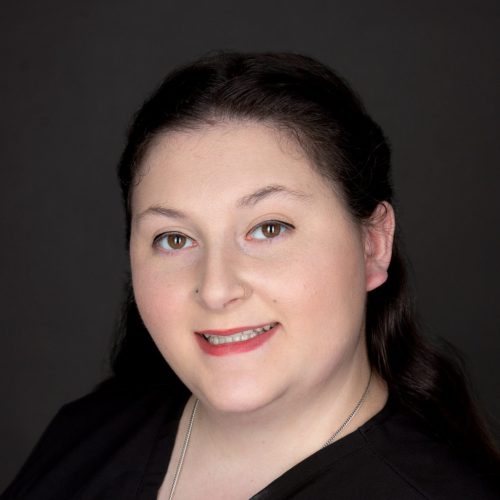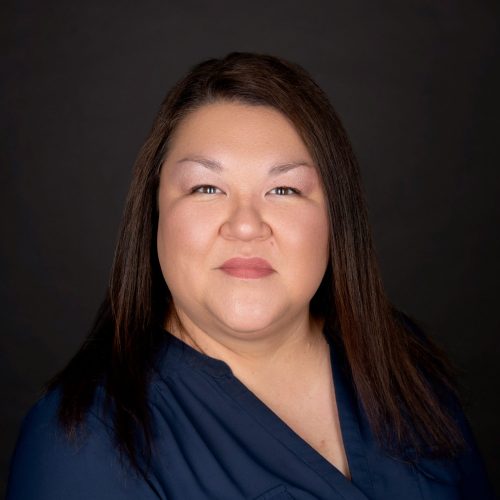 Office Manager
Naomi
Naomi was born and raised in Portland, Oregon. She moved to Las Vegas in 2021 for a new beginning and the warm, sunny climate. She has been in veterinary medicine for 20 years and she has been in practice management for the last eight.
Growing up, Naomi was not around animals due to her mother's allergies, so she was always very excited whenever she saw animals. Naomi prefers to work with dogs and cats, however she is "terrified of birds." She especially loves small dogs with big attitudes and dogs with cute "smush faces". She has two pets, Iggy and CoCo- 2 pomchons (Pomeranian/bichon fries mixes) who are 14 years old that she has had since they were eight weeks old.
Before entering the veterinary field, Naomi worked in the construction field and would pass by a Humane Society every day to work. She began to volunteer there and started with rehabilitation for feral and aggressive animals who were deemed unfit for adoption. After lots of love and patience, every single pet in the program found a forever home. Naomi knew then that veterinary medicine was her calling and fell in love with the field. Naomi strives for excellence and to be better tomorrow then she was today. She works to be the voice and advocate for our furry friends, especially when they need us the most.
Outside of caring for animals, Naomi enjoys the outdoors, especially hiking and fishing. She also makes soaps and sugars scrubs. She looks forward to continuing to explore Las Vegas and feeling more at home in the city.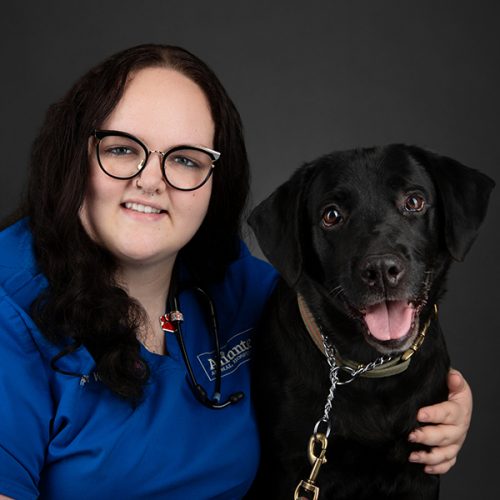 Supervising Licensed Veterinary Technician
Payton
Payton is the Licensed Veterinary Technician Supervisor at Aliante Animal Hospital. She was born and raised in Las Vegas. Payton got her career started in animal medicine at Lone Mountain Animal Hospital where she began as an animal caretaker. 
Payton said she originally wanted to be an English teacher but changed her mind when she started working in animal medicine. She has a special interest in emergency medicine as well as dental hygiene, and her favorite part about working in animal medicine is seeing the patients' road to recovery. 
In her free time, Payton and her partner, Ian, enjoy spending time with her two Labradors, Daisy and Griswold, and her cat Sherbert.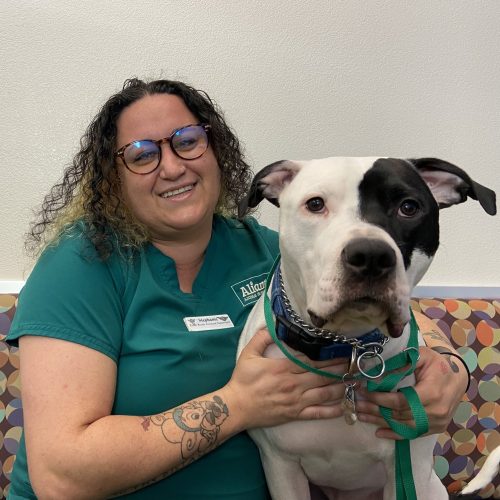 Supervising Exam Room Assistant
Stephanie
Stephanie is originally from San Jose, CA and moved to Las Vegas in 1998. She has always had a passion for animals and began working at Aliante Animal Hospital three years ago, where she was given the opportunity to study to become a Licensed Veterinary Technician.  
Stephanie's favorite thing about working for Aliante Animal Hospital is that she can get to know the patients and boarders and build connections with them. "To be able to build that bond with them warms my heart and allows me to understand the difference that I can make in the veterinary world," Stephanie said. 
When she isn't caring for animals at Aliante, Stephanie enjoys spending time in nature, painting, and playing video games. She has two pitbulls, Slushee and Greisyn, and several exotics including lizards, snakes, and fish.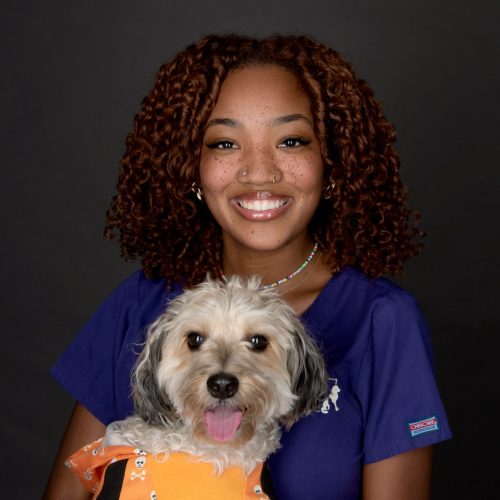 Supervising Customer Service Representative
Audrey
Audrey was born and raised in Las Vegas, and also lived for two years in Saint George, Utah while attending college at Dixie State University. She currently attends University of Nevada Las Vegas and is studying hospitality. Growing up, Audrey has always had dogs, although never more than one at a time. She currently has one dog named Bentley who is eight years old and is a Shih Tzu, Yorkie, Poodle Mix.
Audrey has always preferred working with smaller animals and decided to work in the veterinary field when she moved back to Las Vegas from Utah. She worked at another animal hospital for three years before coming to Aliante Animal Hospital and has worked in many areas in the vet field, but she loves interacting with clients and building connections with them.
Outside of work, Audrey's hobbies are going to the gym frequently and doing her own nails! She also loves watching movies and new shows. One of her favorite places is Disneyland and she tries to go as often as she can! She hopes to move to California one day to get an annual Disney pass.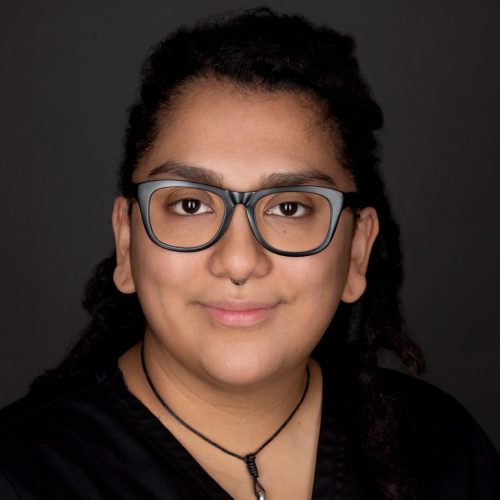 Licensed Veterinary Technician
Brenda
Brenda is a local here in Las Vegas and is a licensed veterinary technician. She has worked with animals for many years, both in retail and in veterinary clinics. She is excited to join the Aliante team to grow as a veterinary technician and gain more experience so that she can do more for the pets in her care.
"Ever since I started working with animals, I've always wanted to do more. I wanted to be involved in work that would directly benefit the animals themselves," Brenda explained.
All throughout her life, Brenda has been surrounded by animals. Her family always had dogs and now, as an adult, she has had dogs, cats, a bearded dragon, lizards, guinea pigs, hedgehogs, and more. Brenda loves being around animals and currently has a dog named Tonka and three cats named Gwen, Idris, and Cho.
In her spare time, Brenda loves to read fantasy, science fiction, comics, and manga. She is also an enjoys working out and is an avid weightlifter.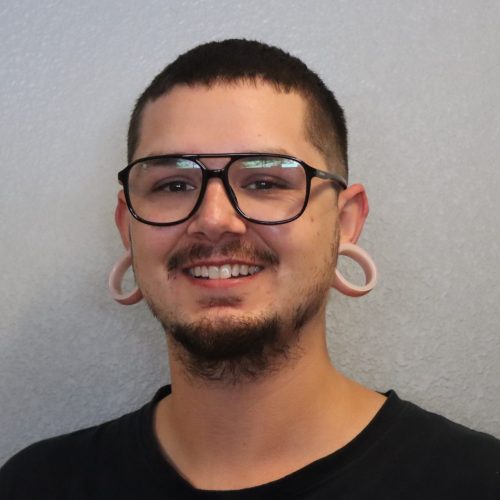 Licensed Veterinary Technician
Chris
Chris is a native Nevadan and was born and raised in Las Vegas and has known that he wanted to work with animals since he was in high school.
Before joining the Aliante team, Chris was a veterinary assistant for five years, and then became a veterinary technician in 2020. He enjoys working with dogs, cats, and exotic animals. Chris is excited to be joining the team at Aliante Animal hospital to continue growing his career. 
Growing up, Chris always had pets like cats, dogs, and even a tortoise, however he does not currently have any pets. Outside of work and caring for animals, Chris enjoys spending time outdoors and hiking. He also likes to hang out and watch movies with his friends.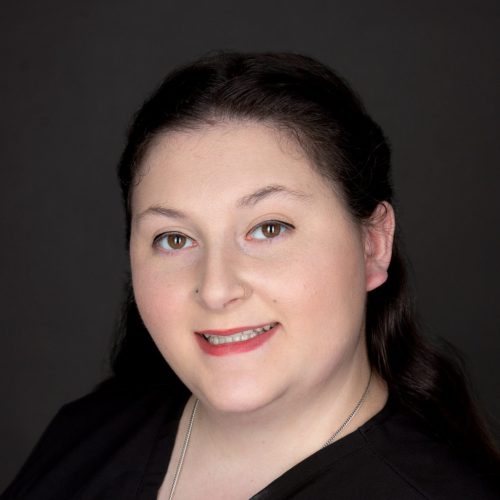 Veterinary Technician in Training
Lo
Lo was born and raised in Redlands, California and moved to Las Vegas in 2018 after finishing her vet tech program to be closer to her brother.
Growing up, Lo's family always had a dog, and they had the occasional goldfish. She enjoys working with all types of pets (apart from felines). Lo has two dogs – a 9-year-old Malinois mix named Lillie Faith and a 1-year-old Pug Mix named Wazzy Eugene that she adopted from the NSPCA after his owners abandoned him due to medical issues. Lo has also always volunteered at the local shelter or the humane society.
Lo decided that she wanted to become a veterinary technician when her dog, Lillie, had a seizure and Lo didn't understand why. They ended up taking her to the vet and the tech there talked about her schooling. "I feel like animals have always been my passion," said Lo, "I strive to be a voice for every animal and be their advocate, since they cannot be their own."
In her spare time, Lo enjoys rewatching Harry Potter over and over again, hiking, walking her dogs, reading, and writing.