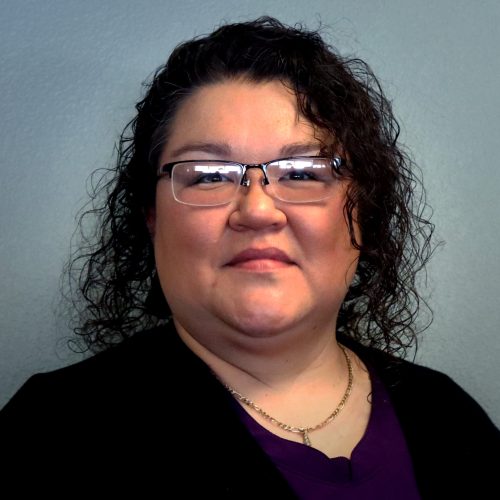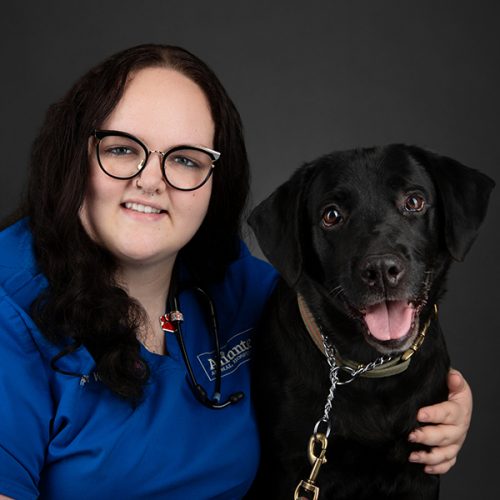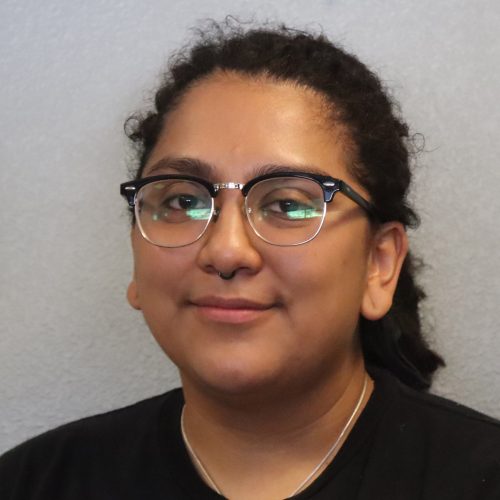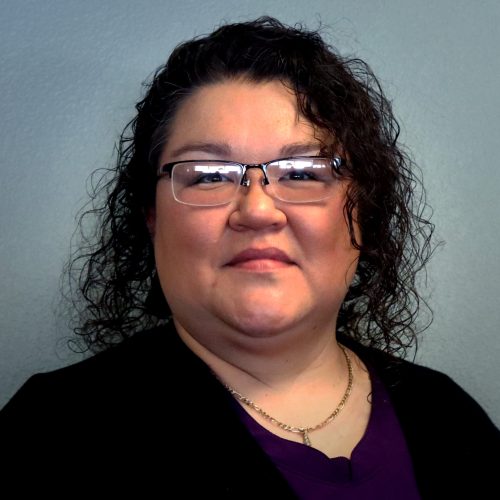 Office Manager
Naomi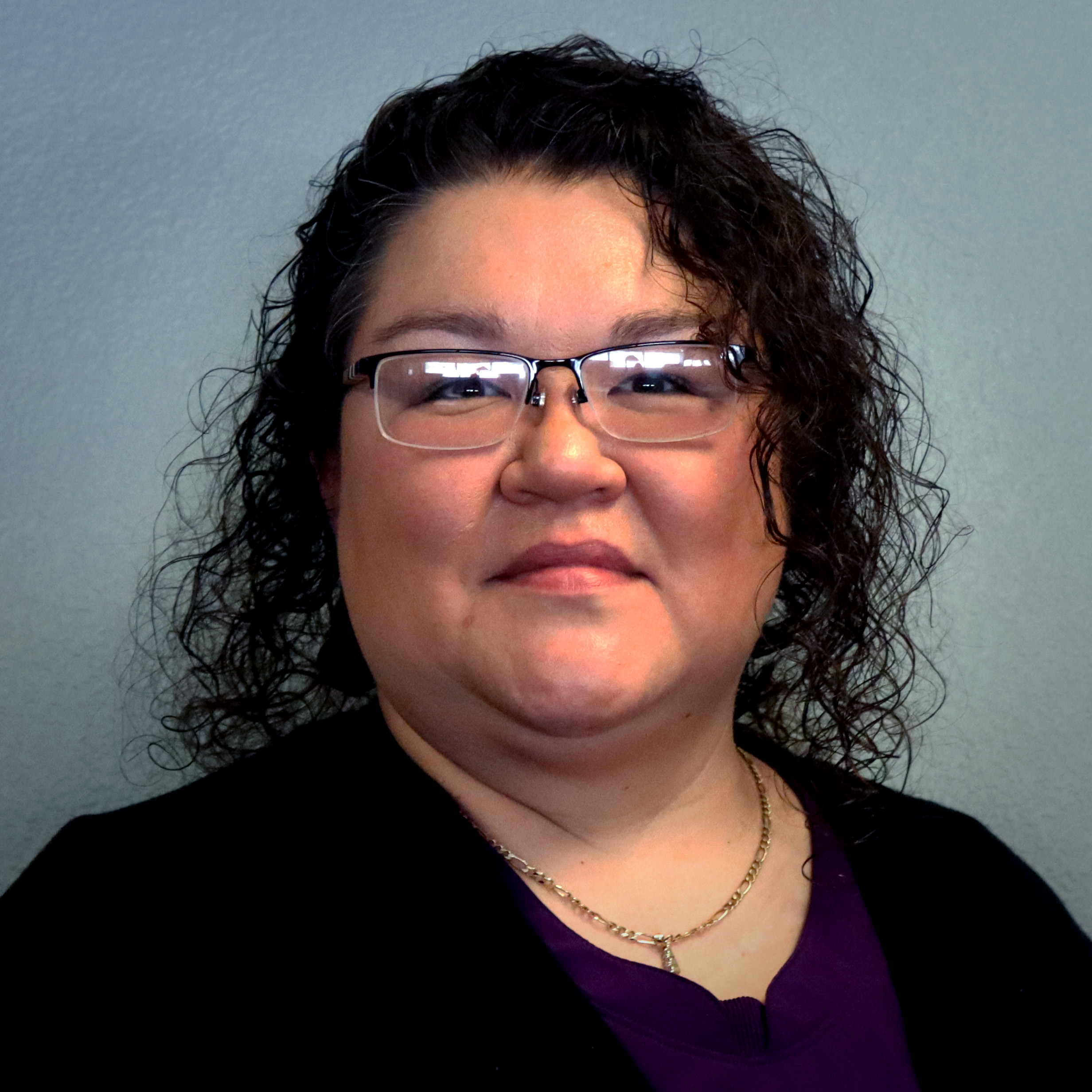 Naomi was born and raised in Portland, Oregon. She moved to Las Vegas in 2021 for a new beginning and the warm, sunny climate. She has been in veterinary medicine for 20 years and she has been in practice management for the last eight.
Growing up, Naomi was not around animals due to her mother's allergies, so she was always very excited whenever she saw animals. Naomi prefers to work with dogs and cats, however she is "terrified of birds." She especially loves small dogs with big attitudes and dogs with cute "smush faces". She has two pets, Iggy and CoCo- 2 pomchons (Pomeranian/bichon fries mixes) who are 14 years old that she has had since they were eight weeks old.
Before entering the veterinary field, Naomi worked in the construction field and would pass by a Humane Society every day to work. She began to volunteer there and started with rehabilitation for feral and aggressive animals who were deemed unfit for adoption. After lots of love and patience, every single pet in the program found a forever home. Naomi knew then that veterinary medicine was her calling and fell in love with the field. Naomi strives for excellence and to be better tomorrow then she was today. She works to be the voice and advocate for our furry friends, especially when they need us the most.
Outside of caring for animals, Naomi enjoys the outdoors, especially hiking and fishing. She also makes soaps and sugars scrubs. She looks forward to continuing to explore Las Vegas and feeling more at home in the city.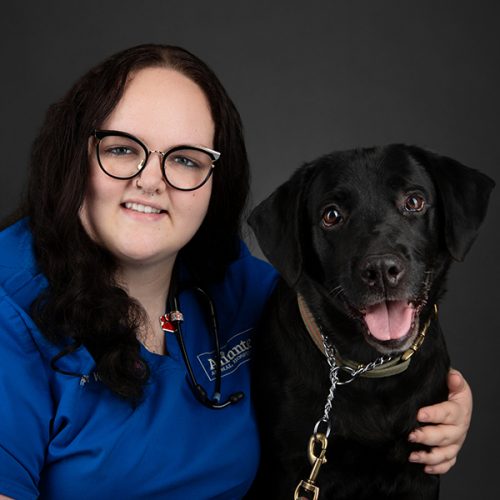 Supervising Licensed Veterinary Technician
Payton
Payton is a Licensed Veterinary Technician. She was born and raised in Las Vegas. Payton got her career started in animal medicine at Lone Mountain Animal Hospital where she worked as an animal caretaker.
Payton said she initially wanted to be an English teacher but changed her mind when she started working in animal medicine. She said she hadn't considered a career in the veterinary field until she started working in kennel. Her favorite part about working at Aliante is seeing how the animals recover.
She has an orange Tabby cat named Sherbert and a black Labrador named Griswold.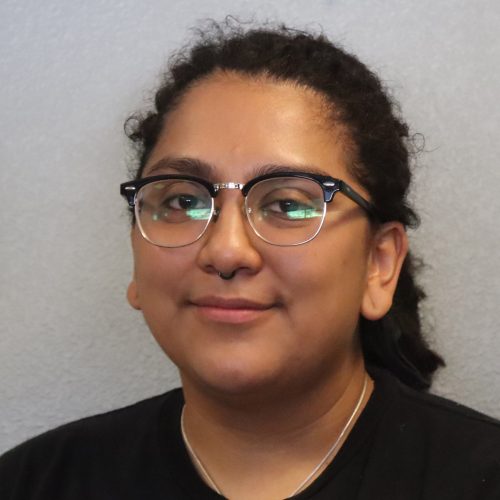 Licensed Veterinary Technician
Brenda
Brenda is a local here in Las Vegas and is a licensed veterinary technician. She has worked with animals for many years, both in retail and in veterinary clinics. She is excited to join the Aliante team to grow as a veterinary technician and gain more experience so that she can do more for the pets in her care.
"Ever since I started working with animals, I've always wanted to do more. I wanted to be involved in work that would directly benefit the animals themselves," Brenda explained.
All throughout her life, Brenda has been surrounded by animals. Her family always had dogs and now, as an adult, she has had dogs, cats, a bearded dragon, lizards, guinea pigs, hedgehogs, and more. Brenda loves being around animals and currently has a dog named Tonka and three cats named Gwen, Idris, and Cho.
In her spare time, Brenda loves to read fantasy, science fiction, comics, and manga. She is also an enjoys working out and is an avid weightlifter.