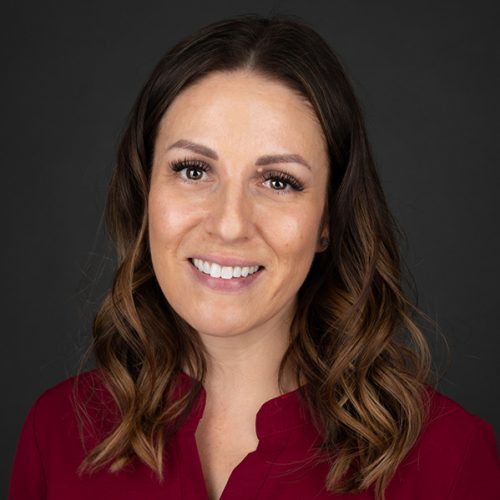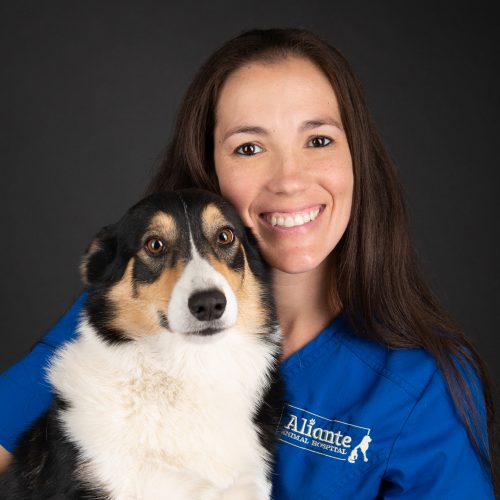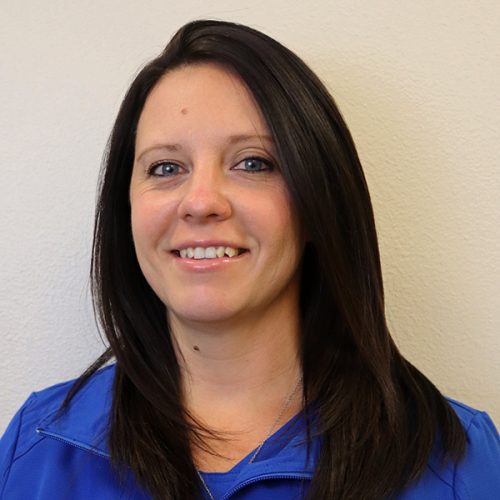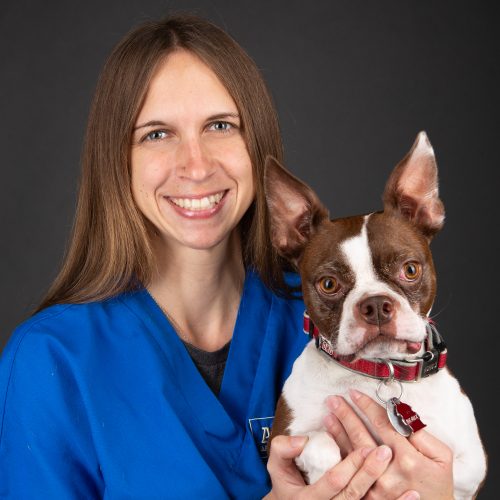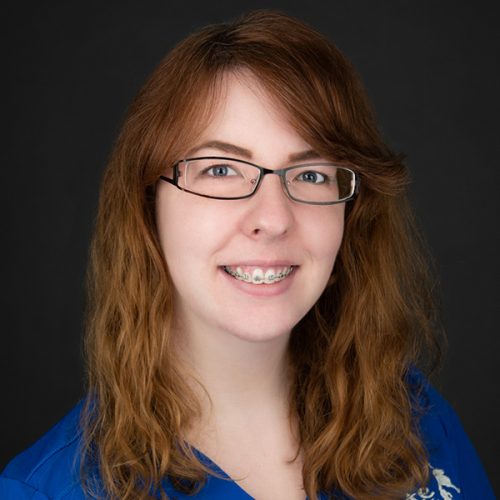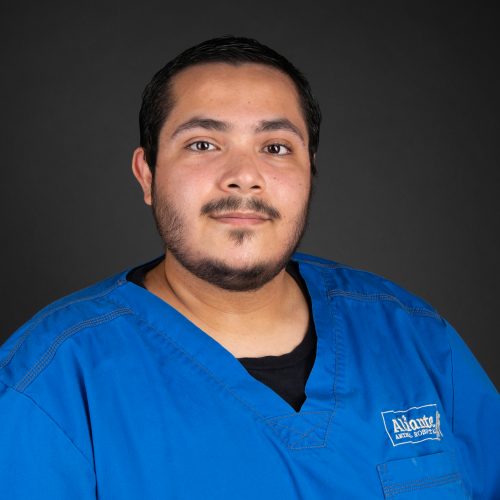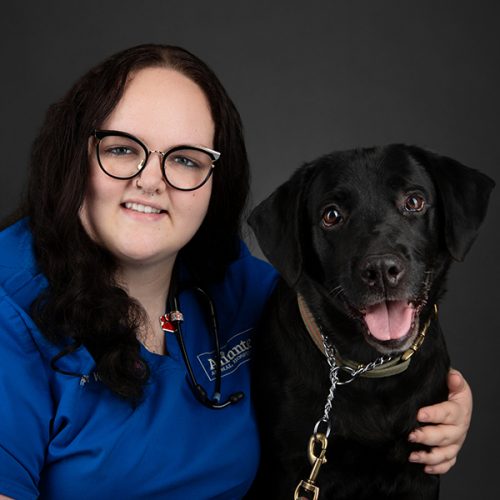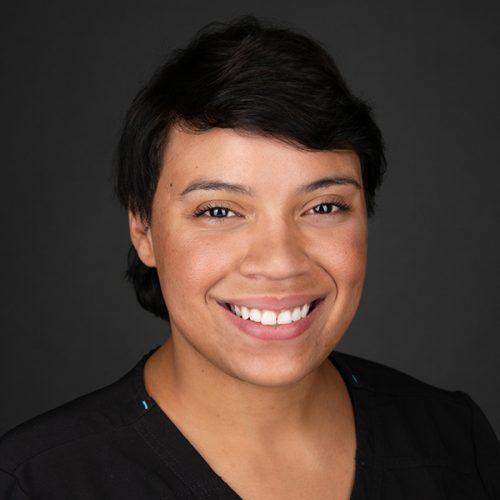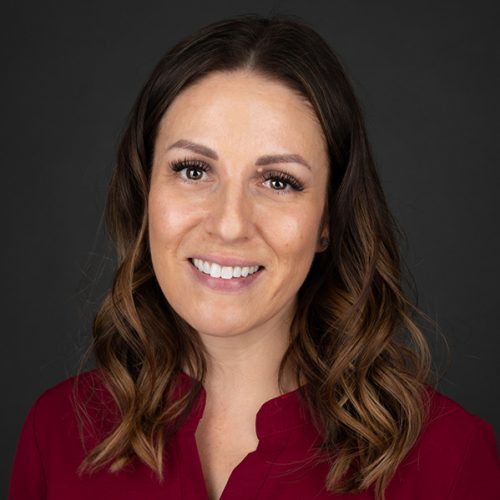 Office Manager
Yolanda
Yolanda is from Kingman, Arizona, and has been involved in animal medicine since she was in high school. She said working at an animal clinic in her hometown was her first grown-up job.
According to Yolanda, she got her start in the veterinary field when she began helping a friend in the front office of a local animal clinic in Kingman. After she graduated high school, she continued working in animal medicine for another three years. Yolanda said she liked helping in some of the more veterinary technician aspects, but she preferred the administrative side of animal medicine.
"I just grew to love it," Yolanda said. "I got more involved in the office administrative stuff, as well as cross-training in treatment, but I essentially became an assistant office manager."
She worked in health care for a while and while she did enjoy it, she thought animal medicine was more gratifying. Yolanda said that because animals can't speak for themselves on what's affecting their health, the work she's done in animal medicine feels more enjoyable for her.
Yolanda worked in Medford, Oregon before relocating to Las Vegas. She has two Pitbull mixes named Reggie and Rizzo, and has also taken care of horses in the past.
In her spare time, she enjoys going on camping trips with her family, hiking, and jogging.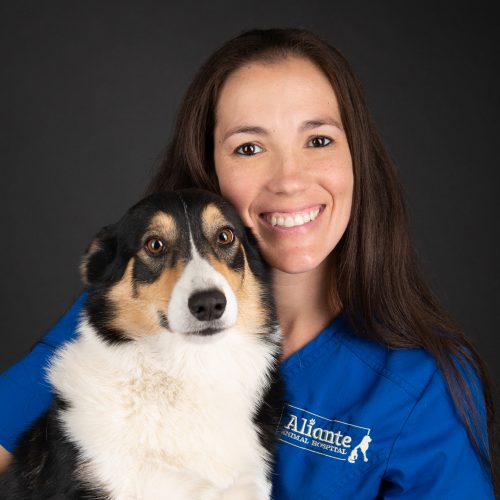 Lead Licensed Veterinary Technician
Beverly
Beverly is originally from Anchorage, Alaska, and has lived in the Las Vegas area since she was 4-years-old. She said she knew she wanted to work with animals since she was a little girl. Beverly learned about veterinary medicine while visiting a dog park, eventually going to school to become a veterinary technician.
She said she chose to become a veterinary technician because of how involved the position is in the field. Beverly has worked at several other animal hospitals in Las Vegas before joining the team at Aliante Animal Hospital. In her spare time, she said she enjoys spending time with her friends and hiking. She also breeds Corgis.
For the moment, Beverly is very happy being a licensed veterinary technician. She has six dogs (three Corgis, a Blue Heeler, and a Lab-Shepard) and three black cats.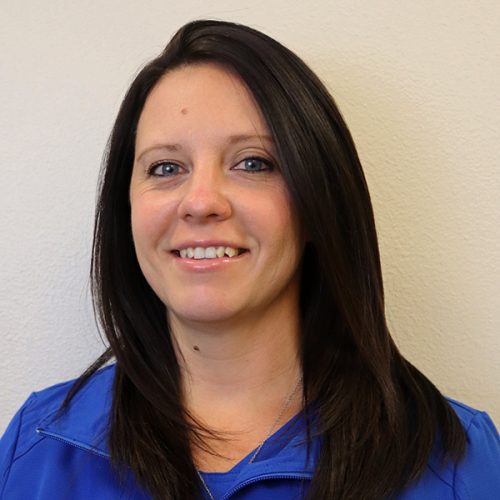 Veterinary Assistant Supervisor
Nicole
Nicole is the Veterinary Assistant Supervisor at Aliante Animal Hospital and is from Kokomo, Indiana. Nicole said she always wanted to be a veterinarian but chose to become a veterinary assistant when life had other plans for her.
She worked at an animal shelter when she lived in Tennessee and the rest was history for her. Nicole said the best part about her job is the patients and feeling like she's done good, meaningful work when she goes home for the day. Nicole said she also enjoys being involved with helping animals, rather than staying on the sidelines.
In her spare time, Nicole enjoys hunting and is an "avid sports mom." She has two Chocolate Labs named Boomer and Rango, a Boxer-mix named Arrow, and Maine Coon cat named Jack.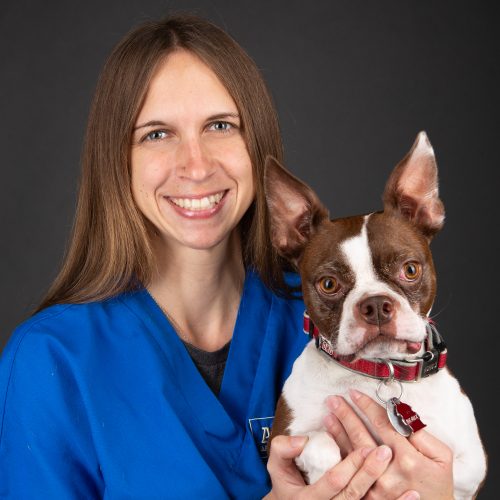 Licensed Veterinary Technician
Stephanie
Stephanie is from Charleston, South Carolina, and moved out to the Las Vegas area with her husband when he was offered a job as a paramedic. While still living in South Carolina, Stephanie worked in emergencies as a licensed veterinary technician; she's been a member of the Aliante Animal Hospital team for a little more than two years.
In her spare time, Stephanie enjoys spending time outdoors, especially hiking. She has five cats and one Boston terrier. Stephanie said she wants to enhance her technician skills and continue working at Aliante. Stephanie said the best part of her job is being able to help animals in any way she can.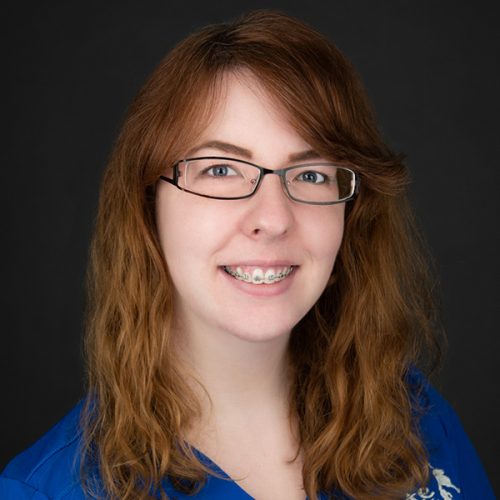 Licensed Veterinary Technician
Becca
Becca is a born-and-raised Las Vegas native and is a graduate of the Pima Medical Institute. Before entering the veterinary medical field, Becca worked on The Strip before deciding on a career change. She said she knew she always wanted to work with animals, but didn't know in which capacity.
"When I tried being a vet tech, I fell in love with it so I decided to stay with it," Becca said.
She volunteered at the Leid Animal Foundation for about two years, and while she was a student at Pima, Becca and her classmates would conduct wellness checks on the animals. They also performed dental cleanings for the shelter pets as well.
In her spare time, Becca enjoys playing video games, spending time with her family, and exploring more of the food scene in Las Vegas with her husband. She has an American Eskimo named Riley, and helps take care of her mom's three Chihuahuas named Lexi, Ripley, and Newt.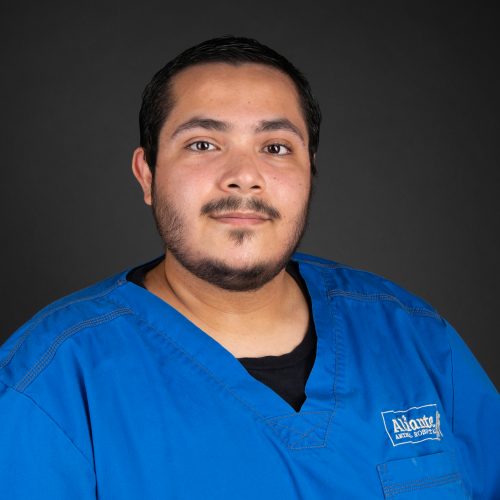 Veterinarian Technician in Training
Gabriel
Gabriel was born in Los Angeles and moved out to the Las Vegas area when he was 5-years-old. He decided to become a veterinary technician after he graduated high school. Gabriel said he was told he couldn't do it, since "playing with animals was considered a hobby," but he decided to take that as a challenge and ended up finding out about vet assistant and vet technician jobs.
While working as a veterinary assistant, Gabriel said he saw how vet technicians worked and decided to become a technician himself. A veterinarian Gabriel used to work with at Animal Kindness Veterinary Hospital convinced him to become a veterinary technician. Since November 2019, Gabriel has been a member of the Aliante Animal Hospital team.
In his spare time, Gabriel said he enjoys playing video games, watching television, and online window shopping. He's the proud owner of a 1-year-old Chihuahua named Zelda, and a senior Puggle named Leela.
Gabriel is working towards becoming a licensed veterinary technician by Fall 2020.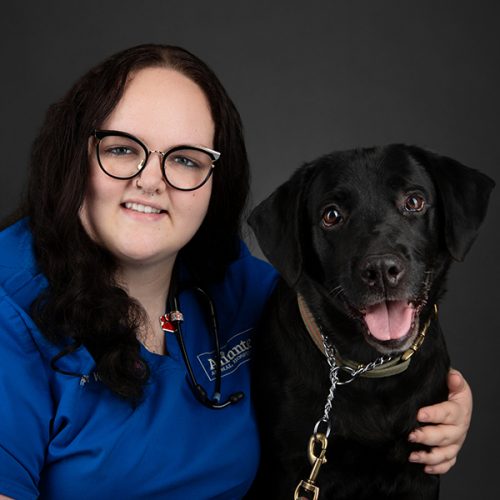 Veterinary Technician in Training
Payton
Payton is a Veterinary Technician in Training at Aliante Animal Hospital and will finish her schooling within the next month. She was born and raised in Las Vegas. Payton got her career started in animal medicine at Lone Mountain Animal Hospital where she worked as an animal caretaker.
Payton said she initially wanted to be an English teacher but changed her mind when she started working in animal medicine. She said she hadn't considered a career in the veterinary field until she started working in kennel. Her favorite part about working at Aliante is seeing how the animals recover.
She has an orange Tabby cat named Sherbert and a black Labrador named Griswold.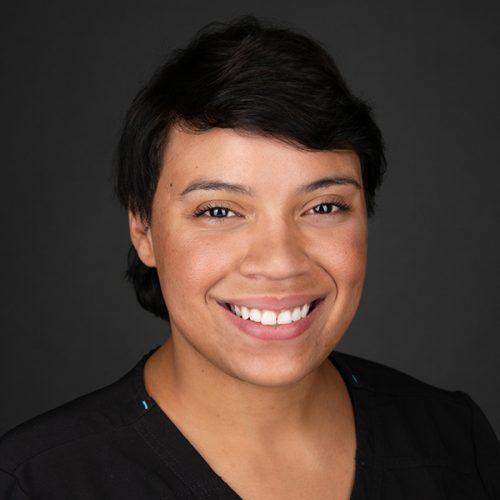 Veterinary Technician in Training
Taryne
Taryne is a Veterinary Technician in Training at Aliante Animal Hospital. She's from the San Diego, California area and relocated to the Las Vegas Valley two years ago.
She said she's a life-long lover of animals and starting working in animal medicine during her college years and has stuck with it ever since. Taryne said she immediately started as a veterinary assistant before pursuing her veterinary technician license. She also worked at a holistic medical clinic for animals when she lived in Idaho. Taryne said she's really interested in animal dermatology.
She grew up with dogs but is the proud owner of three cats: a Domestic Longhair cat named Koa, a black cat named Pebble, and a Tabby named Sniper (because he has one eye).
In her spare time, Taryne enjoys hiking, swimming, jiu-jitsu, and hanging out with her friends.