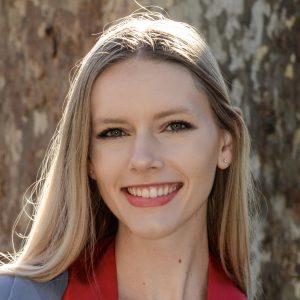 Kira is a first-year student at the University of Arizona, College of Veterinary Medicine and will graduate in August of 2025. She is originally from Chico, California and chose to attend the U of A because her parents moved to the state, and this way she could be closer to them. She is also excited about the three-year program as well as the reverse classroom curriculum.
Kira received her Bachelor's in Animal Science from California State University, Chico and has an Associate's degree in Agricultural Sciences and a certificate in Ranch Skills from Feather River Community College in Quincy, CA.
Since she was 12 years old, Kira has owned horses but currently does not have any pets who live with her. Her family dog is a Border Collie/Australian Shepherd and lives with her parents. Kira has always known that she wanted to work with animals, and she decided to be a veterinarian as soon as she learned what it was.
Outside of her studies, Kira loves to work with horses and she has been riding since she was four years old. She also enjoys spending time outside with her husband and going for hikes in Southern Arizona's beautiful weather and scenery.
Contact Kira below: