AS OF JULY 1, 2020 — THIS PROMOTION HAS NOW ENDED!
Don't miss out on our 2020 Dental Special starting February 1st, 2020!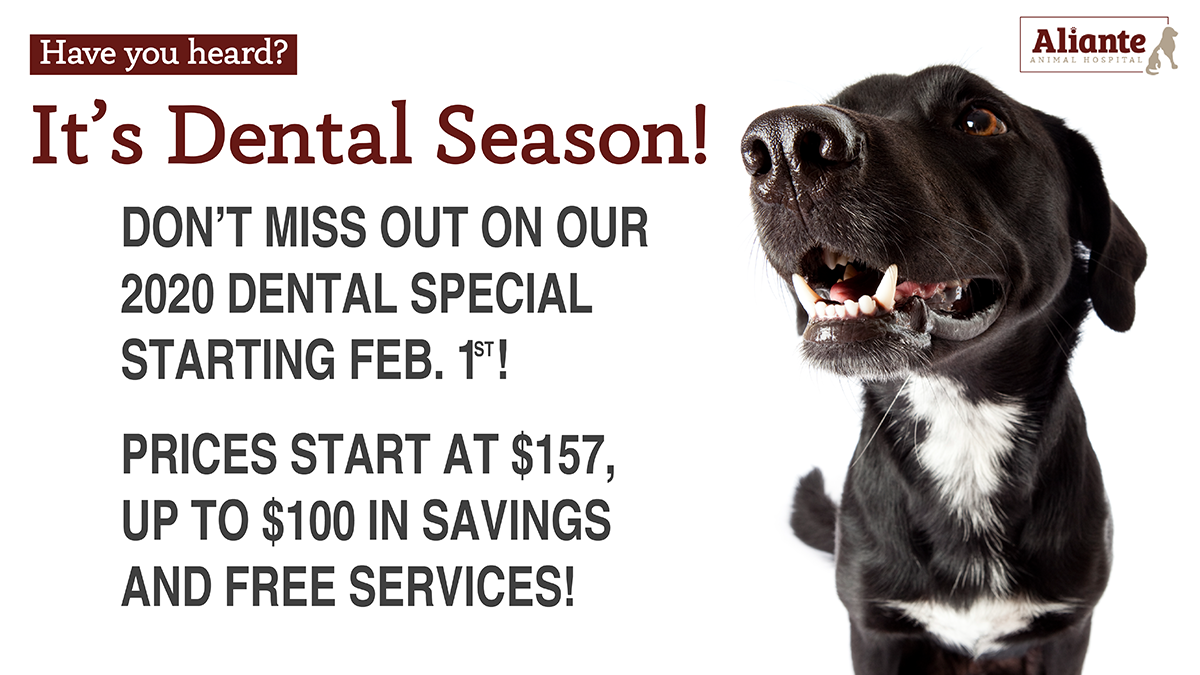 Dental health is a very important part of your pet's overall health! Dental problems can cause, or be caused by, other health problems. Your pet's teeth and gums should be checked at least once a year to check for early signs of dental disease.
In honor of Dental Season, cleanings have been reduced to $157! But Aliante Animal Hospital is also offering additional chances for savings!
Our Dental Package includes:
FREE Dental Exam
FREE Bath/Bath Voucher
FREE Nail Trim
FREE 30-Day Pet Insurance Trial Offer
*Up to $100 in savings and additional free services!
Dental cleaning prices exclude blood work, x-rays, extractions, and other services. A full estimate will be given at the time of the dental exam or check-in.
If you have any questions, you're always welcome to call us at 702-778-4443.