Are you looking for new and exciting opportunities? Have you thought about relocating to an upcoming area with a chance to work closely with people from different backgrounds and experiences? The Las Vegas area may be just what you're looking for!
The Las Vegas Metropolitan Area is located in the heart of Southern Nevada and has been listed as one of the fastest-growing cities in the United States. Nearby communities include North Las Vegas, which is where our hospital is located, Henderson, and Boulder City. Residents and tourists of the Entertainment Capital of the World have easy access to all sorts of entertainment, museums, hiking and other outdoor activities, and attractions throughout the valley, all while living in an affordable and growing community.
Las Vegas is also a short drive away from other, popular locations, including Southern California, Arizona, Grand Canyon National Park, Zion National Park, and more! Watch our videos and check out our infographics to learn about living in Las Vegas, and everything the city has to offer.
Living in Las Vegas
Click on the image for the full-sized infographic!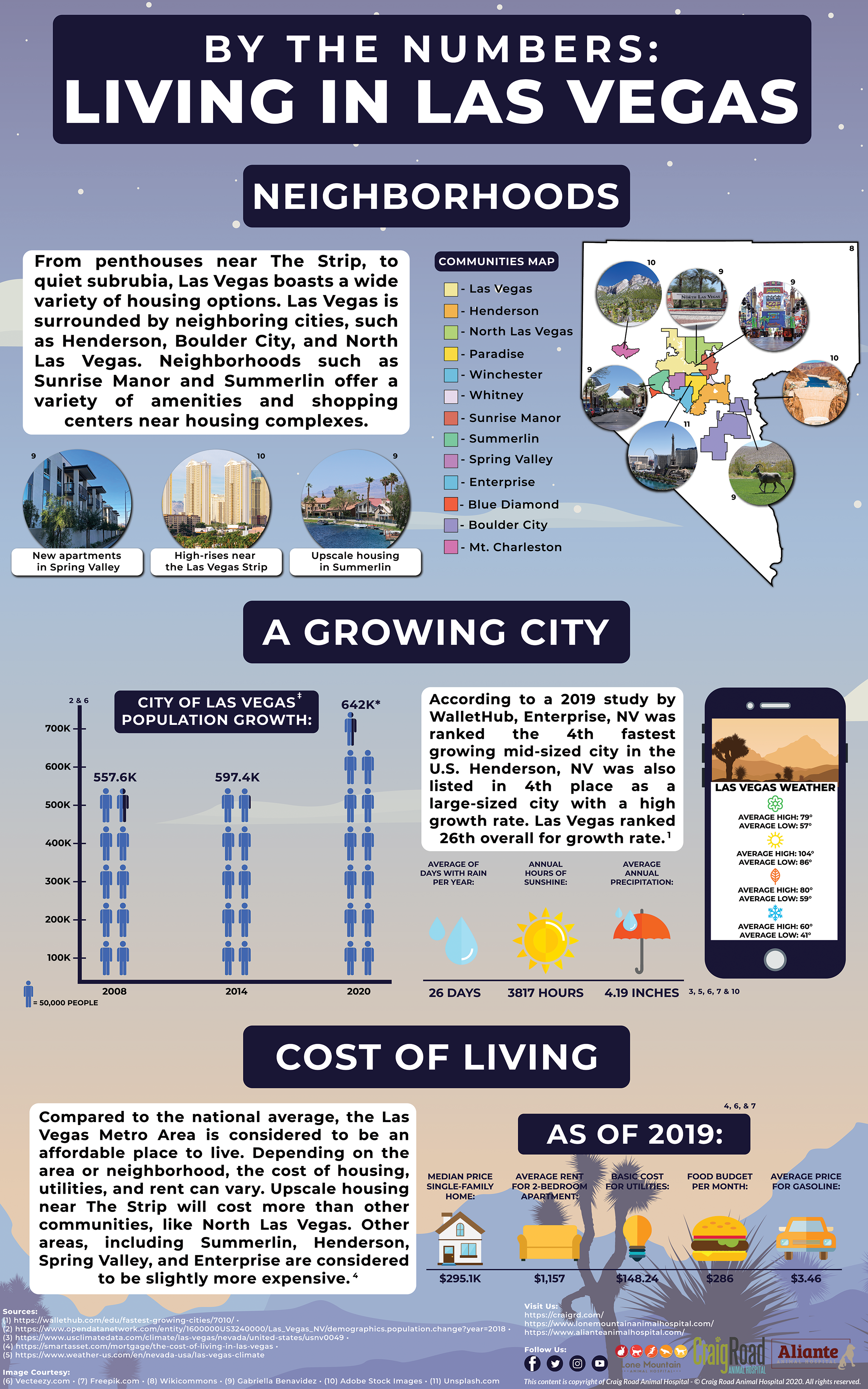 ---
The Essential Guide to Las Vegas
Click on the image for the full-sized infographic!